Acadiana's best stop for boudin, cracklins, fried boudin balls and all things Cajun.
Hours
Monday – Saturday 6am – 8pm
Sunday 6am – 6pm
Acadiana's best stop for boudin, cracklins, fried boudin balls and all things Cajun.
Hours
Monday – Saturday 6am – 8pm
Sunday 6am – 6pm
small town service with award winning products
The Best Stop Supermarket, opening in 1986, is a small, family-owned, country store that sells an unbelievable amount of cajun food.
Boudin
We sell 2,000 lbs. per day of our award-winning boudin. Try some today!
Local Favorites
Experience the local flavors of Cajun Country with favorites such as chaudin & hog head cheese.

The Best Stop Express
Feeling hungry but don't want to cook? Stop by The Best Stop Express for boudin, cracklins, breakfast and lunch (daily plate lunch special, sandwiches, hamburgers and hotdogs).
3002 Daulaut Drive  •  Duson, Louisiana
337-935-6868

Buy Wholesale
Interested in selling our products? We're gearing up to offer wholesale opportunities soon! Visit our wholesale page to receive more information.
Love Best Stop! Their Smoked Boudin cannot be beat! I moved to north Texas several years ago, and any time I am down home visiting, a trip to Best Stop is a must to stock up with all the goodies! Their staff are some of the friendliest people you will find! Have been a customer for years, and as long as I'm breathing, I will continue my loyalty! - Nadine Myers Creswell
Best boudin balls, hands down. Excellent pork skins, boudin, and tons of great meat to choose from here. Seems like it's always busy because everyone in Scott knows how dang good it is. - Carolyn Mighell Barber
What's New at The Best Stop
We always have something new we want to share with you. Check out our recent announcements below and visit our blog to read more!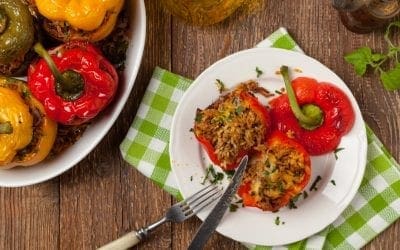 Louisiana culture is all about celebrating with food, and the holidays are no different. In our opinion holiday recipes should always have some Cajun flair, no matter where you are. Whether you're from Louisiana or from out of state wanting to treat your family to...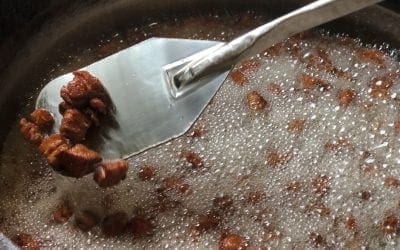 Southern Living has deemed us one of (literally) the best stops to make when passing through South Louisiana! Not only do they give us props for our delectable boudin and sausage, but also remind the readers to grab a fresh bag of cracklins on their way out. Read all...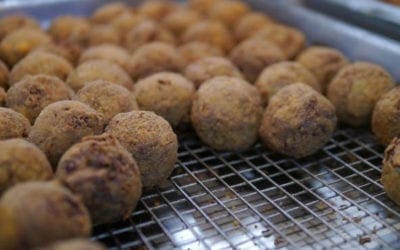 The Best Stop Supermarket was featured on Food Network's #SouthernFriedRoadTrip series. We appeared in Season 1, Episode 4: Gator Bait when brothers Bobby Dean and Jamie Deen stopped by our store. We even shared our boudin recipe with them!
Store hours:
Monday through Saturday:
6:00 am to 8:00 pm
Sunday:
6:00 am to 6:00 pm.
Address
615 Hwy 93 N.
Scott, LA 70583
Sign up for our newsletter