Come visit us in Carencro, LA!

3470 NE Evangeline Thruway
Carencro, LA 70520
Monday – Saturday: 6 am – 8 pm
     Kitchen Closes at 7 pm
Sunday: 6 am – 6 pm
     Kitchen Closes at 5 pm
We're excited to bring our passion for Boudin & Cajun
specialty meats to our podnuhs. We'll continue to use
the same time-honored recipes and techniques that have
made us a favorite in Scott.
The Best Stop in Carencro – A Legacy of Cajun Culinary Dreams and Community Connection
In the heart of Cajun country, where culinary traditions run deep, The Best Stop in Carencro stands as a testament to a culture built on friendships, family, and great food, making it the perfect backdrop for Daneé Castille Deville's cajun culinary dreams.
Since she was young, Daneé carried a dream intertwined with her family's history. As the granddaughter of Robert and Brunella Cormier, the founder of The Best Stop Supermarket in Scott, Daneé had a flavorful upbringing surrounded by food and family. Seeing the joy her grandfather's work brought to her family and community, she aspired to one day own a Best Stop of her own.
Dreams, like a good roux, don't happen right away. Daneé became a hairstylist and bookkeeper, married Joshua Deville, a Ville Platte native and added two beautiful girls to their family. It wasn't until a well-timed referral that the vision for The Best Stop Cajun Market in Carencro began to take shape.
Steve and Shaina Credeur, a couple with five beautiful children, shared a mutual passion for creativity and entrepreneurship.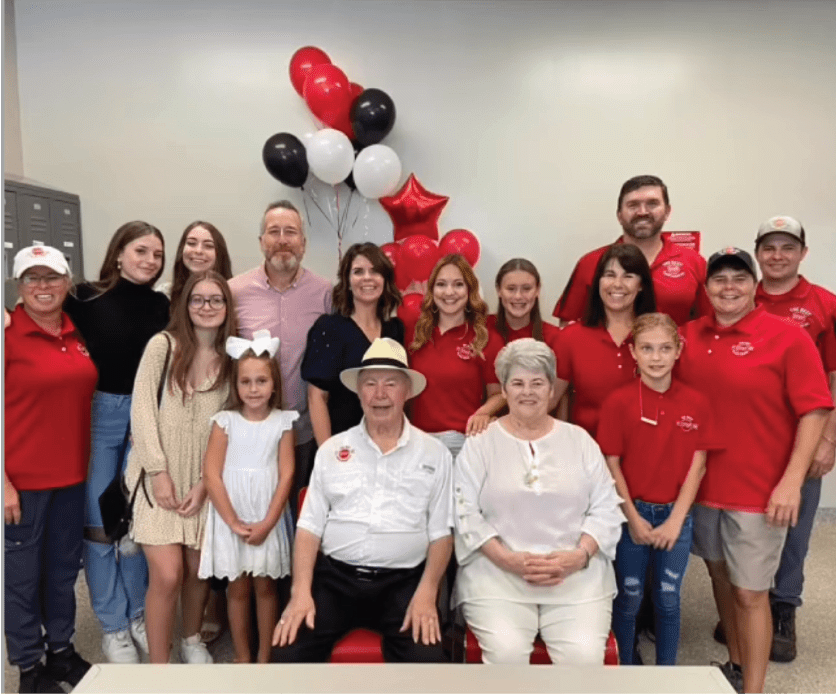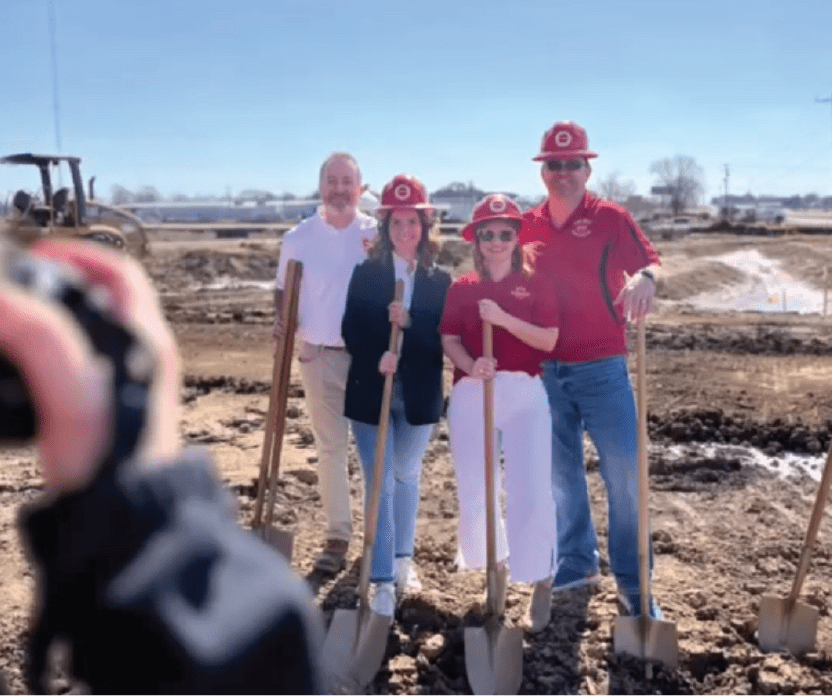 Steve, with his mastery in jewelry craftsmanship, ventured into a successful custom jewelry business, with Shaina actively involved in its marketing efforts. As Steve's jewelry enterprise grew, Shaina found herself needing a bookkeeper to manage the businesses finances. Daneé came highly recommended and became part of the team.
The Collaborative Effort Behind The Best Stop in Carencro
Over time and many coffee breaks, Shaina and Daneé talked about everything from accounting software to family to shared business values. During one of these conversations, Daneé mentioned her childhood dream – to own a Best Stop. She revisited the cherished memories of her childhood, her affection for her family's business, and the vision she had for her family's future. Both entrepreneurs and Best Stop fans themselves, the Credeurs partnered with the Devilles and got to work making a plan for The Best Stop Carencro.
Creating The Best Stop Carencro didn't happen overnight. It took a legacy of flavor and quality, family ties, and the hard work and determination of people devoted to making it a reality.
We're excited to invite the Carencro community to be a part of bringing the best Cajun Meats and culture from Scott to Carencro. The Best Stop Carencro is more than just a place to enjoy great food; it's a celebration of family, friendship, and the moments we'll create together. Here's to a bright future filled with good company, lasting traditions, and, of course, delicious Cajun eats!
Excellent service. Excellent attitudes from employees and great chicharrón de pollo. It was a pleasure to be served by Mr. Credeur and the conversation was good. Thank you. Dios te bendiga.
If you hadn't had a Tasso poboy you missing out. The best I ever had.
CARENCRO, LA
The Best Stop Supermarket is expanding to Carencro, LA! No more trips to Scott for down-home Cajun-inspired groceries & take-out eats, including boudin & pork rinds. We can't wait to have you all stop by or give us a call to see what's on the menu!